Stocking Up:
Several months ago, a fire destroyed the factory where Classic and Rattler ropes are made. While Equibrand (the company that makes these ropes) rebuilds its factory, supply for Classic ropes has certainly tightened.
Without a known production startup date, some of our Classic rope customers have asked for recommended substitutes until their favorite ropes are available again.
Here are some of the comparable ropes on the market from Cactus. Cactus Ropes has been in business since 1991, and many of the world's best ropers have been using them, such as Trevor Brazile and Clay O'Brian Cooper.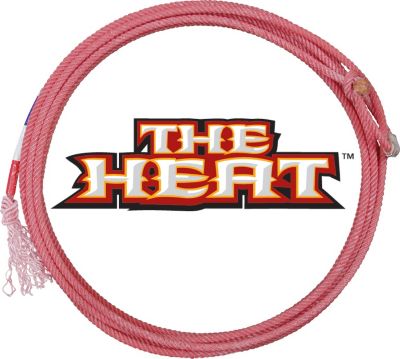 Classic Heat
The Classic Heat rope is a blend of custom fibers and intricate twists that provides a loop packed with body, yet the tip remains ahead of the swing for a more controlled and confident delivery. It is lightweight and built for performance. Check out these Cactus head ropes that all are heavy-bodied like the Classic Heat rope:
If you're looking for the Classic Heat in a heeling rope you can use the Cactus C4 rope as a good substitute or choose from the following two:
---

Classic Spydr
If you are looking for the Spydr Rope it comes in heading and heeling ropes. This is a 5-strand twisted nylon. It has the perfect balance of snap and tip weight.
For the Classic Spydr head rope look for these comparable Cactus ropes:
For a Cactus heel rope comparable to the Spydr, check out these ropes:
---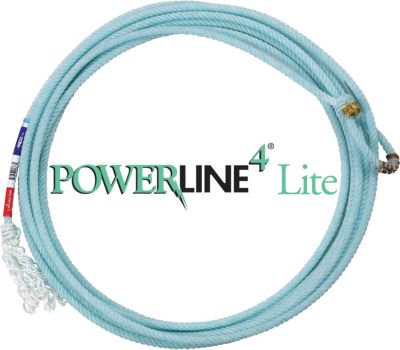 Classic Powerline Lite
The Classic Powerline Lite Heeling Rope is four strands of twisted nylon and polyester filament wound around a Coretec nylon core.  The nylon core increases the rope's weight and body, allowing you to throw with more accuracy and control. The nylon core widens the loop, maximizing your ability to make catches.
Comparable Cactus ropes include:
---

Classic NV4
The Classic NV4 has two premium nylon types in the fiber cabling process. This exclusive formula yields greater stability, life, and balance throughout the entire body of the rope. The blended nylon fibers are fused with high intensity poly for enhanced action and speed, provides increased loop stability and tip weight; yet, the outer diameter is smaller, making it faster and easier to control. The NV4 has a snappy, responsive feel for greater confidence and highly visible catches.
When looking for that durable, consistent heading rope check out these from Cactus:
If looking for the NV4 heeling rope, check out the Hypnotic again or try out the Mojo.
---
We hope to see an abundance of Classic ropes back in our stores soon, but in the meantime check out this other reliable rope company!
Cactus Head Ropes
Cactus Heel Ropes